Lucinda Miln, Acupuncturist & Chinese Herbalist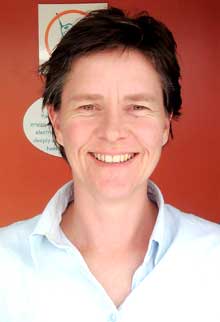 Lu became interested in acupuncture as she wanted to provide patients with holistic health solutions. Traditional Chinese Medicine is a mind, body, energy medicine. Her passion is helping patients reach their health and wellness goals.
I empower people with the tools to attain and maintain balance to reach their specific health goals.
Qualifications
Since 2001, Lu has been practicing Traditional Chinese Medicine. She qualified with a National Diploma from the Christchurch College of Holistic Healing. Lu is a Registered Acupuncturist with Acupuncture New Zealand. In clinic, she identifies and differentiates patterns of disharmony. She then restores a right relationship. Lu does so by utilising the full range of Traditional Chinese Medicine.
Therapies Offered
Lu provides her patients with the following types of therapies:
Acupuncture
Chinese herbalism
Cupping
Dry needles
Electro-acupuncture
Moxibustion
Tendon stretching
Trigger point release
Tui na
In Her Spare Time
When Lu's not working, she enjoys many hobbies. She likes to garden, walk, draw and spend time with family. Lu also loves to read, study, stay curious and address environmental concerns.
Schedule an Appointment
Though she works in the Happy Spine building, Lu operates as a separate business (Nikau Room). Please go to her website to book an appointment. Or call 021895004.

Acupuncture Christchurch, Riccarton CAN  | 03 348 3536