Dr Rob Hutchings (Chiropractor)
I was drawn to chiropractic as I became fascinated by the body's innate ability to repair and perform optimally. It can do so when the spine is gently adjusted back to proper alignment.
Assisting Individuals Daily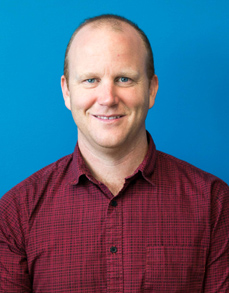 Every day we see people suffering pain, discomfort and ill health. We empower them to find solutions to regain and maintain their health and vitality. Other clients generally feel pretty good. We help them get to the next level of health and wellness. In addition, we help them maintain a higher level of wellbeing and satisfaction with life.
The best part of my job is to meet people who have been previously struggling in a certain aspect of life. Then we provide the best possible chiropractic wellness care. After a period of time, we sit down with patients and listen to how their life has improved tremendously as a result.
Chiropractic Education
To prepare for my career as a chiropractor, I earned the following:
I'm also a qualified yoga instructor and have a practice. My training included studying in Thailand with Jungle Yoga Teacher Training.
Outside the Office
I've been training for and competing in triathlons since I was 13 years old. Every week I swim, cycle and run several times. I also compete in marathon swimming and mountain biking. In addition, I practice yoga and enjoy tramping, camping and cycle touring. I also have a passion for cooking, writing and drawing.
Make an Appointment
Contact us today to schedule an appointment on 03 348 3536.

Dr Rob Hutchings | 03 348 3536