Frequently Asked Questions
As Christchurch Chiropractors, we are frequently asked many questions by new patients. At our Christchurch Chiropractic clinic, these are the ones that we are often asked…
Are you ACC registered?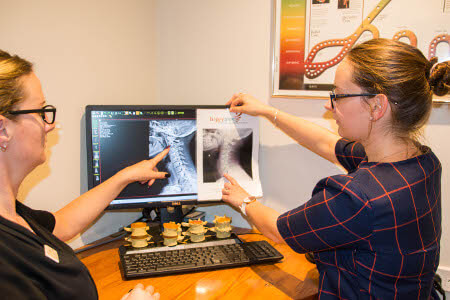 Yes! The surcharge is $46 per adjustment with the ACC subsidy (usual price $71).
How long will it take to get fixed?
The condition of your health and your goals for care will determine the doctor's recommendations. Your Chiropractor will discuss this with you in detail.
Are there other things I can do to fix the problem?
While exercises such as Yoga and Pilates are encouraged and of great benefit often only chiropractic will address the underlying structural causes of the problem.
Will it hurt?
We use Arthrostim, which provides a gentle tapping sensation that specifically moves the bone effectively to gain relief. People are surprised at the gentleness of care.
What can I expect after an adjustment?
Each and every person is different but many people feel relief, a sense of well-being and ease in many areas, not just 'where it hurts'!
Want to Learn More?
If you have any other questions, please feel free to call Happy Spine and find out what makes us stand out from other Christchurch Chiropractors!
CONTACT US

FAQs | 03 348 3536