New Patient Special – Just $199
Are You Ready To Feel Your Best?
The Happy Spine team are ready to guide you towards your best health through chiropractic care and healthy lifestyle habits, getting you on the path to wellness.
At our clinic we enjoy patients coming to us for help with your traditional spinal problems, like neck pain and back pain, but we also love to see patient who want to enjoy greater health & wellness. We can help you with any of the following:
Neck Pain
Back Pain
Postural Problems Relating to Poor Health
People Who Want to Enjoy Greater Health, Wellness & Vitality
Optimising our spine and nervous system is the key to becoming all that we can be. Chiropractic care and other healthy habits create new possibilities in health and wellness. A growing number of people who want to be and do their best are visiting Happy Spine on a regular basis.
After your initial consultation any future Chiropractic Adjustment/Treatments are then just $71 per visit (or just $46 for ACC), and many of our clients that do a treatment plan prebook & prepay for sessions and save 5-10%.
Your Pathway To Pain Relief and Wellness
If you're wanting a thorough examination, know that the Happy Spine Chiropractic evaluation is one of the most comprehensive you'll find anywhere. We don't do any guess work here!
It takes approximately 1 hour and involves a computerised nerve scan, digital posture analysis and if necessary, a set of full spine x-rays. At Happy Spine, we don't just examine the area of your spine that hurts, we examine the full spine as asymptomatic regions of the spine may be related to the pain you feel in another region.
Your chiropractor will read the x-rays, posture and scans and explain them fully to you, then provide options for chiropractic care. You may choose to simply treat the symptoms, or choose to take the postural correction approach.
Includes:
Thorough Spinal Examination
We will conduct a thorough examination, including a review of your history, including lifestyle stresses (traumas, repetitive movements and inactivity) and how these may have affected your spinal health.
High Tech Scans & Analysis
We will take posture photos (posture screen), perform a computerised nerve scan (corescore), do a full spinal assessment and take up to four X-rays of your spine (if clinically necessary)..
Personalised Report & Care Plan
The chiropractor will then talk you through your results and recommend a care plan to help you achieve your health goals, taking into account your previous medical history and lifestyle stresses..

Book Now
Just $199 for a Spinal Screening, Personalised Report & Care Plan!
Book online below, or call us on 03 348 3536 if you have any questions.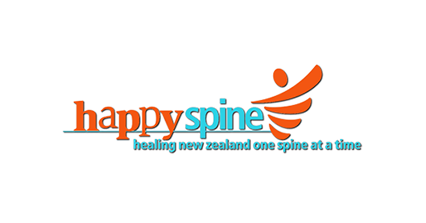 Terms and Conditions
Offer valid for new patients only.

Referral Special Offer Happy Spine | 03 348 3536