Go Green Expo Spinal Screenings
Are You Ready To Feel Your Best?
The Happy Spine team are ready to guide you towards your best health through chiropractic care and healthy lifestyle habits, getting you on the path to wellness.
GoGreen Expo FREE Preliminary Spinal Screening
We'll be doing FREE preliminary Spinal Screenings at the GoGreen Expo on both August 7th & 8th, so come along and let us help you out.
The FREE preliminary Spinal Screening at the Expo includes:
A 2 minute spinal screening: This includes a brief history of any spinal problems you may have had and a preliminary posture screening. It includes a bilateral weight scale measurement to see if there is any uneven weight distribution. The chiropractor will also screen for any postural imbalances such as forward head posture, a tilted pelvis, rounding shoulders, spinal tilts or curves, etc. This can give a very accurate indicator as to whether your spinal problems could be a chiropractic issue.
We can then offer you the chance to have a discounted new patient evaluation at Happy Spine and to attend a 30 minute chiropractic information night.
Availability is limited, so book your place ASAP via the form below.
Go Green Special Offer – Just $149 (Save $50)
If you're wanting a thorough examination, then once you've had your Free preliminary spinal screening at the Expo take advantage of our very special new patient offer. The Happy Spine Chiropractic evaluation is very comprehensive. We don't do any guess work here!
It takes approximately 1 hour and involves a computerised nerve scan, digital posture analysis and if necessary, a set of full spine x-rays. At Happy Spine, we don't just examine the area of your spine that hurts, we examine the full spine as asymptomatic regions of the spine may be related to the pain you feel in another region.
Your chiropractor will read the x-rays, posture and scans and explain them fully to you, then provide options for chiropractic care. You may choose to simply treat the symptoms, or choose to take the postural correction approach.
Includes:
Thorough Spinal Examination
We will take posture photos (posture screen), perform a computerised nerve scan (corescore), do a full spinal assessment and take up to four X-rays of your spine (if clinically necessary).
Care Plan
The chiropractor will then talk you through your results and recommend a care plan to help you achieve your health goals, taking into account your previous medical history and lifestyle stresses.
FREE 'Fast Track To Health' Workshop
To make sure you're not wasting your time or money, we'll book you into our 'Fast Track To Health' workshop to get some great info on how to get the most out of your care. It's just ~30 min with either Dr Mike (Wednesday) or Dr Rob (Tuesdays) at our clinic, and is limited to 10 people max.
To book directly into a New Patient exam at the expo, a $20 or $50 fee is required to reserve your appointment. The balance is to be paid at the office after your examination.

Register Now
Just $149 for a Spinal Screening, Care Plan & Workshop!
Book online below, or call us on 03 348 3536 if you have any questions.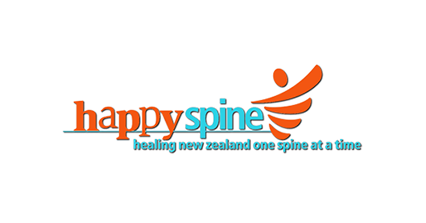 Terms and Conditions
To claim the $149 Spinal Screening Special you just need to pay a $20 non-refundable deposit. However if you attend the 'Fast Track To Health' workshop decide it's not for you, we'll happily refund your $20 back at the talk.
If you know you'll be unable to attend the 'Fast Track To Health' workshop we do have an online version available, however to claim the $149 Spinal Screening Special you just need to pay a $50 non-refundable deposit if you intend to do the online workshop instead.